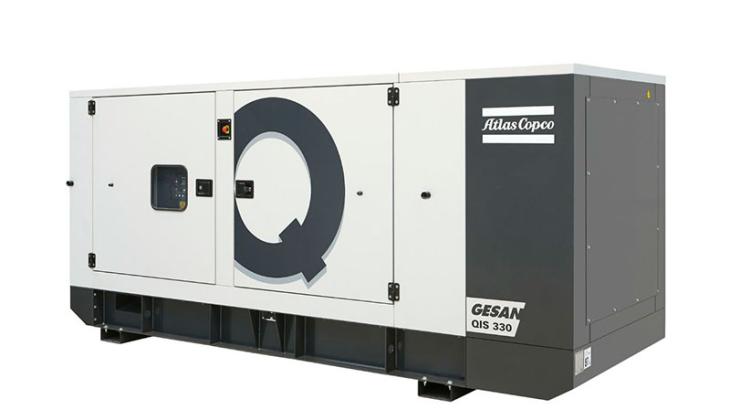 Company unveiling large new portable generator and lighting tower product portfolio at Dubai show
ATLAS Copco are unveiling no less than eight new generator ranges and lighting towers at this week's Middle East Electricity (MEE) show in Dubai (2–4 March). Never before have Atlas Copco Portable Power introduced this many new products at a single event.
The expanded product portfolio, led by the new Gesan Line industrial generators, highlights Atlas Copco's push as a major player in the portable power and lighting business.
The company is showcasing the following new generator products at the MEE 2015 show:
QEP range – air-cooled portable generators available in both petrol and diesel versions in 3–14kVA power ratings;
QES range – powerful generators for construction work and general industry. The range includes five models, from the QES 9 (9kVA) to the QES 40 (42kVA);
QIP range – air-cooled portable generators for industrial applications. The Gesan Line generators are available with both petrol and diesel engines in 4–14kVA power ratings;
QIS range – the newly completed range of Gesan Line industrial generators now has 18 50Hz models, from the QIS 10 (9kVA) to the QIS 830 (752kVA), and 18 60Hz versions, from the QIS 60 (70kVA) to the QIS 740 (849kVA);
QEC container generator range – providing 1MW of power in a 20ft container;
QAS 305-550 – the top rental generator is now available worldwide in 50Hz and 60Hz versions.
In addition, two recently introduced lighting towers are also being shown to the public for the first time in Dubai:
QLB 60 light tower –  four 350W LED lights deliver bright and efficient light while significantly reducing energy and operational costs;
QLT H50 light tower – four 1,000W metal-halide lights illuminate from a height of 9m for reliable lighting even in extreme conditions.
'All these products live up to our Predictable Power core value of low cost of ownership, risk-free operation and reliable performance,' commented Ben van Hove, vice-president of marketing with Atlas Copco Portable Energy.
'Thanks to the integration of the Gesan Line generators and dealer network in July 2014, we are now able to bring our power and light solutions to a wider range of users and industries around the world.'
Atlas Copco also have ambitious plans to significantly expand the global distributor network that came with the integration of the Gesan product line-up.
'Our goal is to get the right product to the right people and distributors are key in serving our industrial customers,' said Jose Antonio Gomez, commercial director of Gesan Line.'