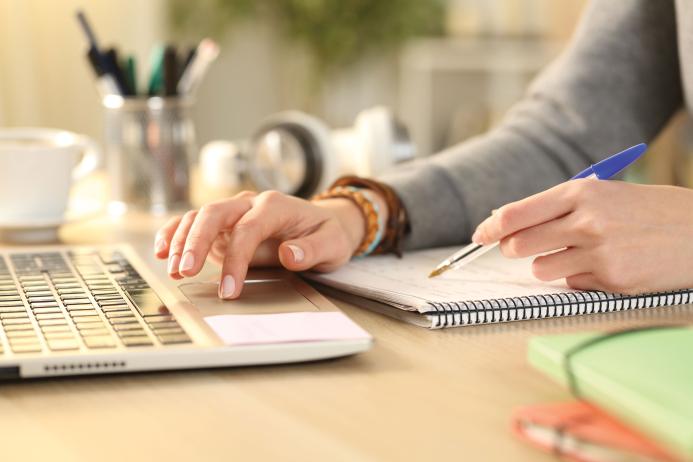 First published in the August 2021 issue of Quarry Management
New IQ e-learning programmes
The Institute of Quarrying (IQ) has launched a new suite of tailored online e-learning programmes available to members and non-members, providing a flexible and innovative approach to continuing professional development (CPD).
The IQ CPD Select series comprises a unique choice of assessed bite-size e-learning modules and units. This four-tier approach to CPD features training and qualifications that are recognized globally and accessed online locally.
Julian Smallshaw, IQ's head of education and standards, explains: 'According to the Government Office for Science[1], investment in skills and encouraging lifelong learning can have a positive impact on productivity. Not only is CPD critical to increasing prosperity in the UK, but it also delivers considerable benefits to society as a whole.
'Competence sits at the very heart of what we stand for as a profession in delivering safe, healthy and efficient outcomes for our sector, so it's essential that today's and tomorrow's workforce is equipped with the appropriate skills required to operate in roles that are ever-more focused on the application of technology, as well as new working practices and standards.
'Knowledgeable employees are more productive, better motivated and more loyal; 94% of employees would stay at a company longer if it invested in their career development, and 80% of people agree that learning new skills would make them more engaged[2].'
All IQ CPD Select units feature ongoing online assessment. Content is updated to the latest standards and is aligned to the work that IQ, the Institute of Asphalt Technology, Concrete Society, Road Surface Treatment Association, and International Clay Technology Association have recently undertaken to refresh course content at the University of Derby Centre for Mineral Products.
Julian Smallshaw continues: 'As the leading professional membership body for the quarrying and mineral products industry, we recognize that being flexible and adaptable is key to developing successful learning programmes. We all lead such busy lives, which is why learning must fit in around busy working days.
'The IQ CPD Select series provides employers and learners with short, accredited learning modules that can be taken on their own, in bundles or in a bespoke package. All the units are delivered online and can be worked through at the learner's own pace.'
The IQ CPD Select series is a four-tier approach to structured CPD:
Self-Select
Individuals select focused, bite-size CPD units based on areas of personal development or interest, gaining specialist or technical knowledge. Some examples of the courses currently available include Workplace Guidance, SHE Fundamentals, Introduction to Mineral Products, and Fundamentals of Geology. 
IQ Select
IQ provides bundled units around a linked theme or part of a wider learning programme, all accredited with IQ CPD hours. Bundle topics include: Crushing & Screening; Mineral Products; and Safety, Health & the Environment. 
Employer Select
Employers tailor bespoke blended learning packages to suit their needs by combining a selection of nearly 100 individual e-learning units across an extensive range of subject areas. Additionally, learning materials can be supplemented to incorporate company messages and themes into the content.
Employer Select+
Enhancing the Employer Select package, content can be further enriched with the inclusion of additional services and support from IQ. Examples include workshops, webinars, mentoring and coaching support, workplace projects, familiarization visits and toolbox talks, in addition to podcasts, videos and factsheets.
James Thorne, IQ's chief executive officer, adds: 'For more than a century, IQ has been supporting the industry, working tirelessly in developing qualifications and raising standards to meet the needs of an ever-changing industry. Our training and qualifications are recognized globally with flexible learning formats available to meet the needs of both individuals and operators. 
'The IQ CPD Select series offers an industry-recognized route to update your knowledge and skills, with e-learning units updated to the latest standards, plus the availability of direct support from IQ. Learners can study at their own pace and in their own time to fit around busy work and life schedules. It's a great way to hone your knowledge and skills and it's available to anyone, members and non-members alike.'
To find out more, contact Julian Smallshaw or Manisha Morar on tel: 0115 972 9995; email: education@quarrying.org; or visit: www.quarrying.org/cpd-select
REFERENCES
Future of skills and lifelong learning, July 2018. https://www.gov.uk/government/publications/future-of-skills-and-lifelong-learning
7 Statistics That Highlight the Value of Continuous Learning, May 2020. https://edume.com/blog/continuous-learning-in-the-workplace