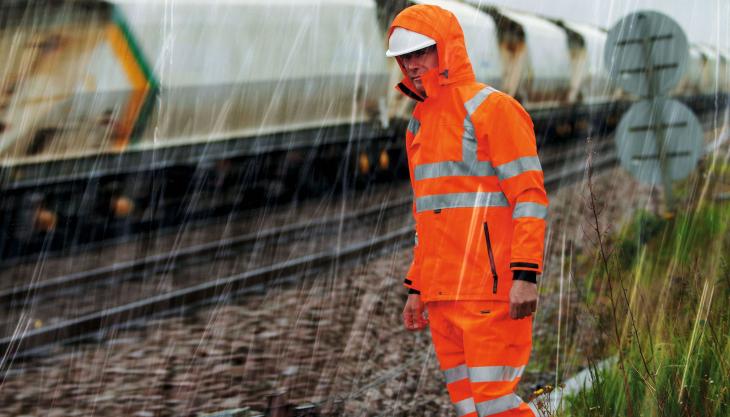 UK safety experts Arco offer advice on managing workers' comfort and protection in winter
WHEN workers are uncomfortably wet, cold, or hot, it is not only a well-being issue, but a safety risk. As the winter season approaches, people who spend time working outdoors will face freezing temperatures, heavy rain, and strong winds, which can cause irrational or unsafe behaviour, as ill-equipped employees can make mistakes and take shortcuts to avoid being exposed.
Studies show that accidents can increase by up to 35% as a result, so it is essential that employers ensure workers are protected from the effects of working outdoors, to prevent cold stress and cold-related injuries, say the UK's leading health and safety experts, Arco, who have launched a campaign to help workers and business owners understand the critical factors that impact thermal comfort and compromise safety.
Thermal comfort is affected by many factors, some environmental and some of them personal to individuals. A person's physical characteristics should always be considered when reviewing thermal comfort; factors such as their size and weight, age, physical fitness level, and gender can have an impact on how they feel, even if environmental factors such as air temperature and humidity are constant.
For instance, some people may feel uncomfortable carrying out the same task as others in the same environment. This means workers will need to be able to adapt what they wear to achieve their own optimum level of thermal comfort.
Wearing layers is the best way to ensure outdoor clothing is suitable for the conditions. A breathable base layer that sits next to the skin and wicks away moisture will keep the body warm and dry. A mid-layer, known as the insulating layer, will provide warmth. This layer should be fitted to allow minimum air movement, which ensures that maximum heat is retained, while still letting perspiration escape from the base layer.
Workers who undertake highly aerobic activities may only need a base layer and outer layer if the weather is bad, as they will generate a high level of warmth, but they may still need a mid-layer for warmth during periods of rest.
An outer layer is the shield against wind, rain, and abrasion. Employers need to ensure this layer is fully waterproof, windproof, breathable, and durable. This includes hazard-protective clothing, such as high-visibility jackets and over-trousers. The wearer should also look for an outer layer that is breathable enough for their chosen activity, so they do not overheat, as comfortable workers can stay outside longer and work more safely.