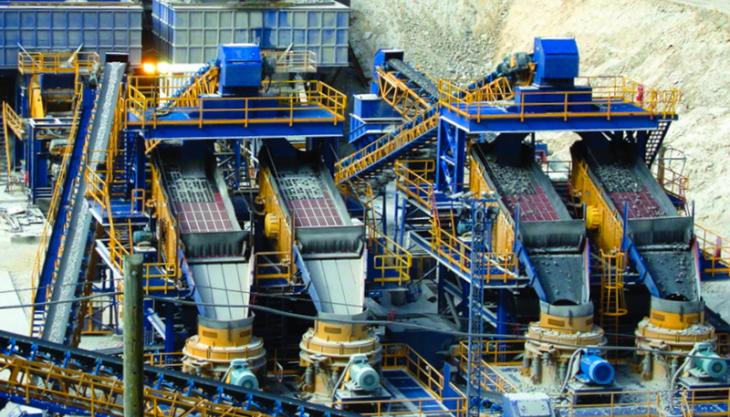 Trio acquisition helps cement company's position in the global sand and aggregates sector
WEIR Minerals say their position in the global sand and aggregates sector has been strengthened following expansion of the company's comminution offering with the inclusion of the Trio product range. By way of example, the company cites the recent supply of equipment for a large-scale sand/dewatering plant to the Middle East's leading quarry operator, Stevin Rock LLC.
Over the last 35 years Stevin Rock LLC have developed a reputation for reliability and consistency, delivering the high-quality materials to several of the leading developers and construction companies both within the Middle East region and further afield.
In 2007, Stevin Rock joined forces with Ras Al Khaimah Rock Company (RAK Rock) to form one of the largest quarrying entities in the world, effectively employing more than 2,500 people. 
Stevin Rock LLC's three Emirate of Ras Al Khaimah-based quarries (Khor Khuwair, Al Ghail and Kadra) have the capacity to produce and sell more than 45 million tonnes per year of high-grade limestone, gabbro, concrete and asphalt aggregates for the construction and manufacturing markets of the United Arab Emirates, Gulf region and Asia.
The new minerals plant will help Stevin Rock increase the recovery of water – one of the region's most valuable resources – and allow the water recovered to be reused. In addition, the plant will upgrade the fine aggregate product to internationally accepted standards, increasing the value of the product and company's revenue stream.
Weir Minerals say the creation of this successful working relationship with this globally renowned company further enhances their credibility in the industry and emphasizes their ability to supply world-class equipment to all major quarrying regions across the globe.