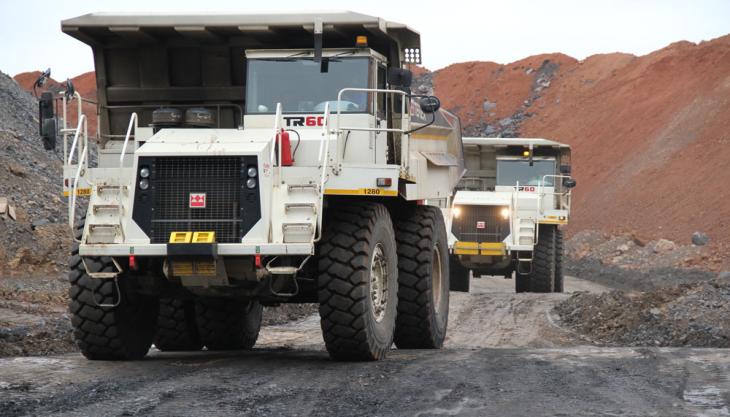 Ascendum Maquinaria S.A.U. to look after rigid truck sales and product support across Spain
TEREX Trucks have appointed Madrid-based Ascendum Maquinaria to supply and support the Scottish manufacturer's four rigid haulers – the TR45, TR60, TR70 and TR100 – in Spain. Established in 1999, the dealership has customers in various sectors, including construction and infrastructure. It is part of Ascendum Group, one of the world's largest distributors of machinery made by Terex Trucks' parent company, Volvo Construction Equipment.
'We are happy to add Terex Trucks' machines to our offering as it allows us to present customers with a wider range of equipment,' said Raúl Juarranz Castro, segment manager for Ascendum Maquinaria. 'After a long recession, the market in Spain is now in recovery and while business for earthmoving, quarrying, and mining is slowly picking up, it's important that we remain competitive, hence the partnership with Terex Trucks.'
Spain is currently on the rebound from recession and, following three years of steady growth, the country's economy is one of the fastest growing in Europe. With forecasts of sustained progress, the nation is expected to see the return of big investors leading to the creation of a million new jobs over the next two years. To aid the brightening prospects in Spain, Terex Trucks say their rigid haulers are well suited to provide the versatility that the country's varied sectors require.
Guy Wilson, global sales director of Terex Trucks, commented: 'The appointment of Ascendum Maquinaria in Spain is a welcome addition to Terex Trucks' dealer footprint. The company has a good share of the market and our robust rigid trucks complement their existing range. We're confident that Maquinaria will serve the central need of customers not only at the purchase point but also with excellent aftermarket support.'