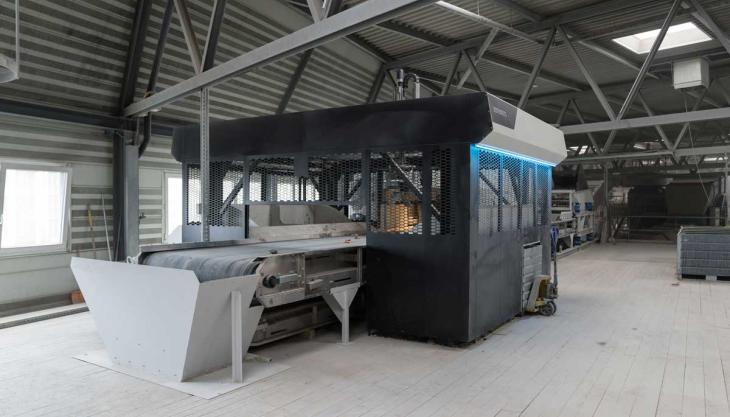 Company improves recycling efficiency and safety with new robotic sorting system
SWITZERLAND-based Spross Transport & Recycling AG have further invested in new ZenRobotics technologies at their Zurich waste-recycling facility to recover more valuable fractions.
Around 180,000 tonnes of construction waste and other waste materials are processed at the plant, but Spross have decided to triple their robotic picking count and take an all-encompassing safety approach to efficiently sort and recycle waste on site. 
The recycling firm began working with ZenRobotics in 2019, with the aim of increasing the efficiency of its waste-recycling operation. Josef Binzegger, manager of disposal services at Spross, has been so impressed with ZenRobotics' autonomous sorting technology that he, along with his colleagues, have fully backed the company's decision to invest again in the AI-driven waste sorting equipment.
Spross have tripled the amount of heavy picker robot arms at their Recyclingwerk Zurich RWZ site, with up to 6,000 picks per hour, allowing the business to recover more valuable fractions and reduce waste disposal costs. So far, the ZenRobotics sorting system has been recovering mainly concrete and stone, whilst new materials can be added, so that they can be picked and sorted safely, minimizing any risk to Spross employees.
The waste sorting robot can sort up to four different types of fractions and can be programmed to detect new waste streams simply by running the waste through it and telling the robot that this specific item needs to be collected. The ease of use, along with the speed and precision that the waste sorting robot offers, were key drivers in Spross' decision to further invest in ZenRobotics AI technology.
'We are working 13m above ground and what amazed me was that these robots work perfectly in these difficult surroundings. This environment is dusty, it is not heated, and the ground vibrates all the time,' said Josef Binzegger, manager of disposal Services at Spross.
It is plain to see that the conditions at Spross can be challenging and have the potential to become risky and unsafe for human interaction, therefore the safe sorting of these robots is the perfect addition to the team.
Juha Mieskonen, head of sales at ZenRobotics, commented: 'Our robots are custom made and are a perfect fit for this plant despite the challenging environment. Because our waste-sorting robots work so well under challenging circumstances, they have increased work safety by replacing manual labour, and have created a workplace that actively promotes safe sorting. Thanks to the robot's high performance and reliability, the team at Spross have been able to increase their own production.'