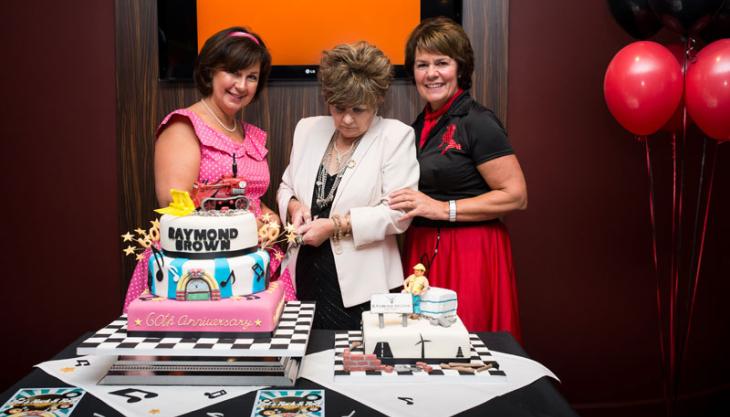 Group reports 28% rise in half-year revenues as it celebrates 60 years of successful trading
HAMPSHIRE-based Raymond Brown Group Ltd have reported a 28% rise in half-year revenues to £45 million, as the business celebrates 60 years of successful trading across Dorset, Hampshire and beyond.
The business was formed in 1953 by the late Raymond Brown and from modest beginnings has grown steadily to the point where the Group now employs more than 400 staff in a variety of sectors, including construction, waste management and aggregates.
Chief executive Kelvin White said: 'I am delighted to report that all businesses within the group are reporting increased revenue, with profit in line with expectations.
'With the challenging economic climate of recent years at last showing signs of improvement, we believe we are well placed to take advantage of new opportunities as they arise, and we anticipate that 2013–14 will see record revenues for the group.'
Mr White noted that the group's construction businesses have secured numerous high-profile contracts and order books have continued to rise over the past six months.
The newly formed aggregates and waste solutions businesses are reporting similar growth, having secured some significant planning gains in respect of some of their operating facilities, acquired further mineral reserves and also been successful in renewing and extending a number of long-term processing contracts.
The Group plays an active role in the community and has supported many initiatives in the area over the years, including sports teams, nature reserves, town-centre roundabouts, and a sensory garden at Ringwood's War Memorial, as well sponsoring Ringwood Carnival and organizing school recycling awareness campaigns.
The business recently celebrated its diamond anniversary with a 1950s-themed celebration party for employees and their partners. To mark the milestone, all female guests received diamond earrings and all male guests received an engraved Waterman pen, and a spectacular celebration cake was cut by Raymond Brown's wife, Pola Brown, and two daughters, Sue and Fiona Brown (pictured).