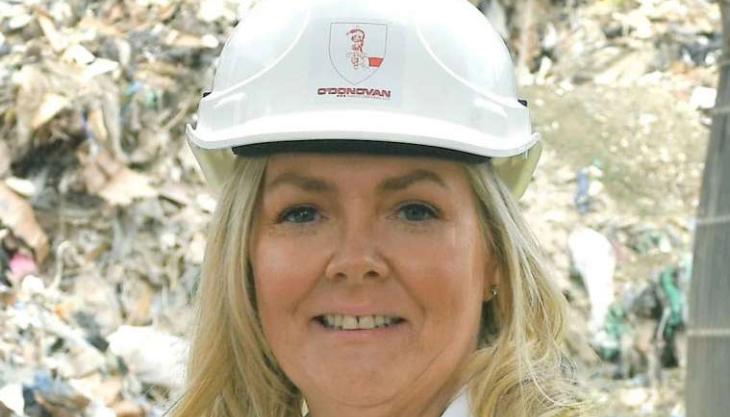 Company named 'Waste Provider of the Year' at British Demolition Awards
O'DONOVAN Waste have won the 'Waste Provider of the Year' accolade at this year's British Demolition Awards, which were held at the Amex Stadium in Brighton in early September.
The awards, now in its third year, brought together national and international companies from across the demolition industry to celebrate commitment, progress and achievements made in the sector over the last 12 months. The event showcased the best of UK demolition with 10 trophies across the categories which recognized innovation, health and safety as well as environmental performance.
The trophy for Waste Provider of the Year was presented to Jacqueline O'Donovan, managing director of O'Donovan Waste. The distinguished award was presented to the company judged to prioritize the environment and ensure green working practices are consistently at the top of their agenda whilst delivering excellent customer focus and health and safety performance through continuous progression.
Ms O'Donovan commented: 'I am honoured we have won this award. With so many in this sector, it is a real achievement to know that we are leading the way. As specialists in demolition waste, we work hard to ensure that the services we provide are second to none and we ensure that operational excellence is a priority for our team in every job we carry out.
'We are committed to working with our stakeholders who have been an integral part of our success and who share our vision on leading with innovative, greener and safer operations. It is a fantastic achievement to be crowned Waste Provider of the Year and we would like to thank the judges for the recognition.'