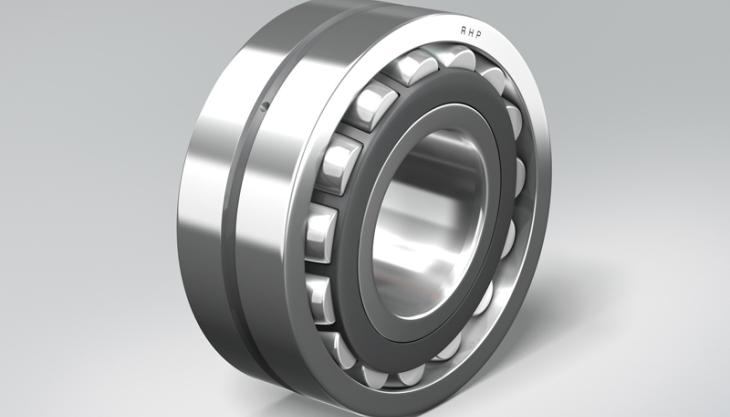 NSK expand SRB range with two additional series that cater for speed or load as a priority
THE wide range of versatile spherical roller bearings (SRBs) from NSK has been further expanded with the development of two additional series of SRBs that cater for either speed or load as a priority.
The latest 222 and 223 SRB ranges are designed to meet the needs of the most demanding environments and are included in a new NSK guide which aims to make the choice between these sometimes conflicting demands easier.
NSK say SRBs offer an unequalled combination of high load capacity, high tolerance to shock loads and self-aligning ability, although these attributes are tempered by the limitation of maximum speed. The capacity to maintain dimensional stability, support high radial loads and moderate axial loads also makes the SRB an ideal product in heavy-duty applications.
While many applications may require super-high-precision or zero-maintenance designs, there remains a large market for the more general-purpose, heavy-duty design of SRB, and this is further addressed by the 222 and 223 versions, now available from NSK Europe.
Both series are available with either a steel or a machined brass cage, depending on the application requirements, and are produced in sizes up to 400mm outside diameter. In addition, they are available with either a cylindrical bore or a 1:12 tapered bore, ranging from 25mm up to 220mm.
The 222 series is capable of running at higher speeds and is available in 27 different sizes, while the 223 series offers up to 50% greater load rating and comes in 22 different sizes.
Further information is available in a new NSK guide that can be ordered by calling Freephone: 0500 232 7464. Callers should quote catalogue reference 'RSR/A/E/06.13' and the title of the brochure, 'Spherical Roller Bearings – RHP'.
Meanwhile, in a separate development, Acorn Industrial Services, one of the UK's leading distributors of bearings, power transmission components and linear systems, have secured a UK trade distributorship for the NSK and RHP bearings brands.
The deal will see Acorn providing the full range of NSK and RHP products and services, including self-lube, precision and inch-type bearings, as well as launching a new range of RHP spherical bearings to market.
Acorn say customers will receive product orders either the same day or within 24 hours. Technical support on NSK and RHP products will be available via the company's own bearing experts, as well as via NSK.