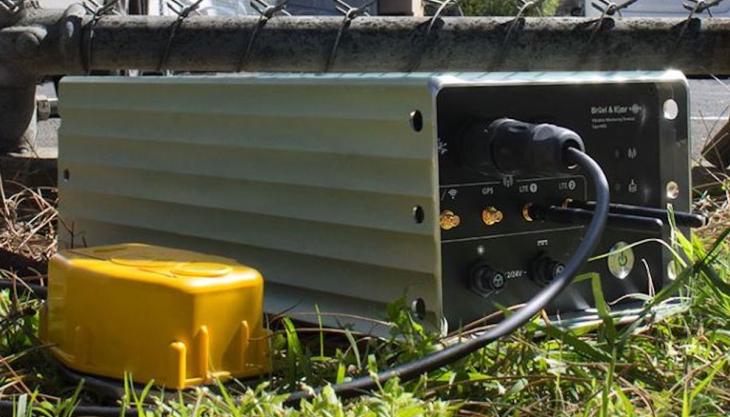 Brüel & Kjaer launch environmental monitoring unit capable of measuring noise, vibration, weather and blast overpressure
EMS Brüel & Kjaer have released an environmental monitoring unit (EMU) capable of measuring noise, vibration, weather and blast overpressure simultaneously, and combining everything needed for continuous measurement, accessed remotely in real time, in a single device.
The unit is suitable for outdoor monitoring for compliance assessment, background measurements or specific studies around mines, quarries and construction sites.
Incorporating sensors, a data logger, cellular and Wi-Fi communications and a battery in a tough, waterproof enclosure, the fully integrated solution is very simple to use.
The user simply connects the sensors and switches the unit on to start measurement. There is no time wasted trying to get equipment from different manufacturers working together. 
Commenting on the launch, Douglas Manvell, instrumentation product manager at Brüel & Kjaer, said: 'Noise and vibration instrumentation are a critical part of our ANOMS and Sentinel managed services, deployed in more than 42 countries, and this means two things.
First, they must be capable of measuring a wide range of metrics to meet the different legislative needs. Secondly, they must be easy to use and deploy, and be very reliable to maintain high data integrity during long-term continuous unattended monitoring at a low cost of operation.
Available pole or wall mounted for permanent installation, or with a tripod for portable applications, the EMU can be ordered as noise only, vibration only or noise and vibration combined.
The EMU is based on EMS Brüel & Kjaer's very successful vibration monitoring terminal (VMT) and existing owners can add noise capability by upgrading their units to the new EMU.