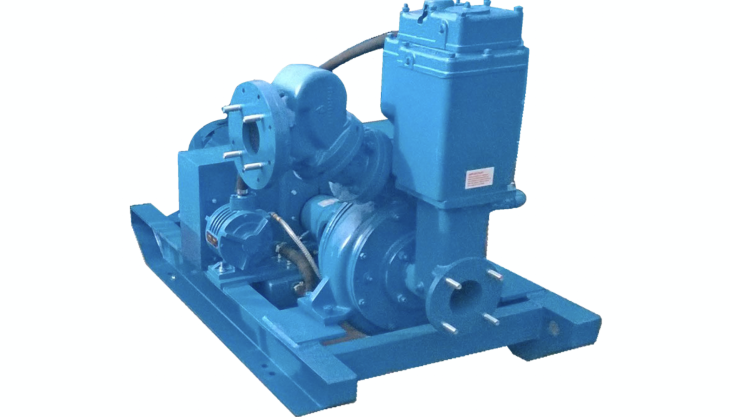 Pump specialist continues green fleet commitment with addition of two new electric pumps
Pump hire specialists Sykes Pumps have reiterated their commitment to helping customers go greener with the addition of the GP100E and GP150E electric pumps to their extensive UK-wide fleet. The new additions are part of the company's strategy to help its customers address tightening environmental legislation, ambitious green targets, and the phase out of red diesel from April 2022.
Both general purpose pumps have been designed to provide a clean, quiet, and versatile alternative to diesel pumps, with advanced modern motors for energy efficiency, and excellent performance using any available power source. They are well suited to a wide range of applications across sectors, including quarrying.
The GP100E is a 4in electric pump that allows customers to significantly reduce their carbon footprint without compromising on performance, with a flow rate of up to 42 litres/s and solids handling of up to 44mm. Meanwhile, the GP150E 6in electric pump can handle flows of up to 80 litres/s and solids of up to 52mm, while providing a similarly flexible and energy-efficient solution.
Both compact, lightweight pumps provide hours of quiet, unattended operation for continuous use and incorporate hard-wearing parts for a robust solution in harsh operating environments. Automatic priming and re-priming on both models ensure maximum efficiency, whilst varied control options and compatibility with generators allows flexible deployment, even where an existing electrical power source is not available.
Chris Graham, sales director at Sykes Pumps, commented: 'Climate change commitments outlined by the UK Government require a huge 78% reduction in carbon emissions by 2035. We know that environmental best practice and compliance is important to our customers, so we are investing ahead of time to ensure we're able to help them achieve their environmental goals and obligations.
'Our roadmap to delivering greener solutions is well established and this is another key milestone on that journey. We're looking forward to continuing to lead the industry in making greener pump technologies available across all aspects of our wide-ranging fleet.'