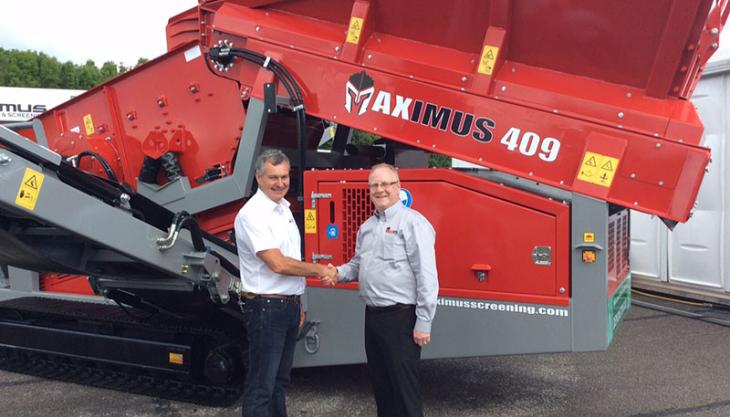 CMB International announce new cone crusher partnership with Maximus Crushing & Screening
CRUSHER manufacturers CMB International have announced a new partnership with Maximus Crushing & Screening for the supply of cone crushers for the new Maximus/CMB cone crusher range.
Based in Leicestershire, CMB International have more than 30 years' experience in designing and supplying cone crushers and are well known for the supply of crushers, screens and bespoke work for many of the UK's leading aggregate producers.
Managing director Martin Brough (left of photo) commented: 'We are delighted to confirm this exciting new partnership with Maximus to develop this new range of cone crushers which will consist exclusively of castings machined and built in the UK.'
Based in Northern Ireland, established global manufacturers Maximus Crushing & Screening manufacture and supply a wide range of mobile crushing and screening equipment for a wide range of applications in the mining, quarrying, earthmoving, recycling and material-handling industries.
Hubert Watson (right of photo), managing director of Maximus, commented: 'We share a commitment to delivering a high-quality service and already have an existing strong relationship. This new partnership will support our existing dealer network and is a perfect match.
'CMB International are passionate about what they do and their drive and focus on providing a high standard of service is 'second to none'. This ties in extremely well with our ethos and we are looking forward to providing a superb range of cone crushers to our expanding customer base.'