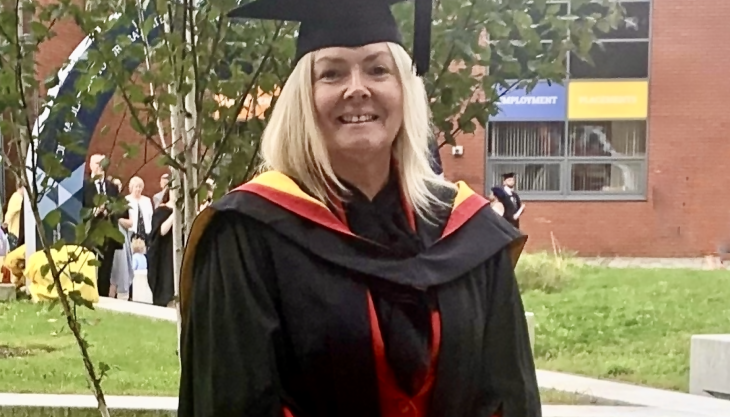 Industry champion celebrates Master's degree graduation at University of Wolverhampton
JACQUELINE O'Donovan, managing director of London-based O'Donovan Waste Disposal, has finally been able to have her long-awaited graduation day at the University of Wolverhampton with a Master's degree in Demolition Management, having been postponed due to the pandemic.
Ms O'Donovan spent two years working towards the Master's degree at the university's Faculty of Science and Engineering whilst working full time in the waste and construction sector, finally graduating in September this year.
Throughout the MSc Demolition Management course, Ms O'Donovan demonstrated exceptional experience and knowledge, leading her to the remarkable achievement of becoming the first female CEO in the world to earn the Master's degree.
Accredited by the Institute of Demolition Engineers (IDE), the course – which was developed in conjunction with industry specialists – comprises a range of modules, including management, methodologies, sustainability, asbestos removal and building information modelling (BIM).
Ms O'Donovan commented: 'Today has been surreal and I am delighted that the graduation was finally able to take place. I am in awe of the fact that I am the first female head of a business to achieve this. It has been a major milestone in my career to date and I won't deny that it was hard work whilst continuing to work full time and run the business.
'Demolition is at the start and end of every construction project and as a waste-management company and demolition contractor, we play a vital role in the process and are incredibly proud of the fact we divert 100% of construction waste from landfill. I am delighted to see it recognized as a professional qualification at Wolverhampton University.