Part of global business with one voice, sending a clear and consistent message to customers 
HANSON UK have today (2 October 2023) become Heidelberg Materials, aligning with their parent company who announced their new global branding in September 2022.
'The construction sector faces global challenges such as climate change and the digitalization of our industry; challenges we are better placed to meet as a strong, united Group,' said Simon Willis, chief executive officer of Heidelberg Materials UK.
'Having a single brand name and identity sends a clear and consistent message to our increasingly global customers and fosters collaboration across both geographical and organizational borders.
'It will allow us to work together to lead the field in driving down carbon emissions, promote the circular economy by recycling and reusing construction waste, develop digital solutions to provide added value to our customers, and develop sustainable and innovative building materials.'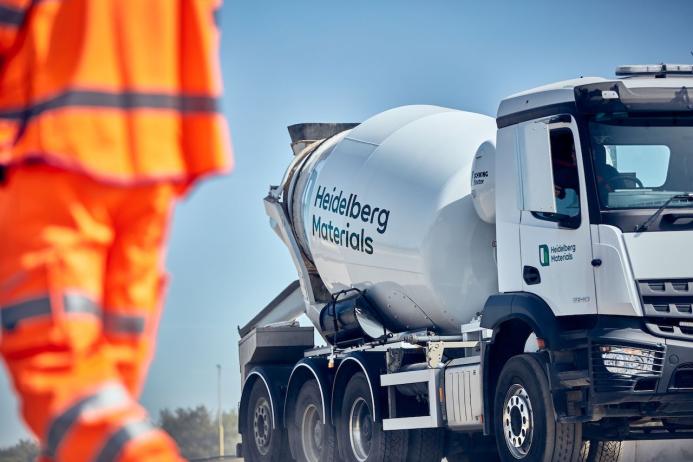 Hanson have been part of the Heidelberg Materials Group for 16 years, following their acquisition in 2007. The new branding will be rolled out at sites and on vehicles over the next two years with new packaging following in early 2024.
The new identity includes a subtle 'h' in the corporate logo to reflect the initial letter of the brand, while the larger shape signifies a construction element, and the colours reflect the Group's heritage.
'It's an exciting time for us,' added Simon Willis. 'Customer demands, markets, and competitors are changing rapidly and being part of a global team will allow us to take full advantage of our strengths.
'Our commitment to decarbonization, growing the circular economy, and delivering excellence remains and, as we head to the future, we will continue to drive innovation and deepen partnerships with our customers.'