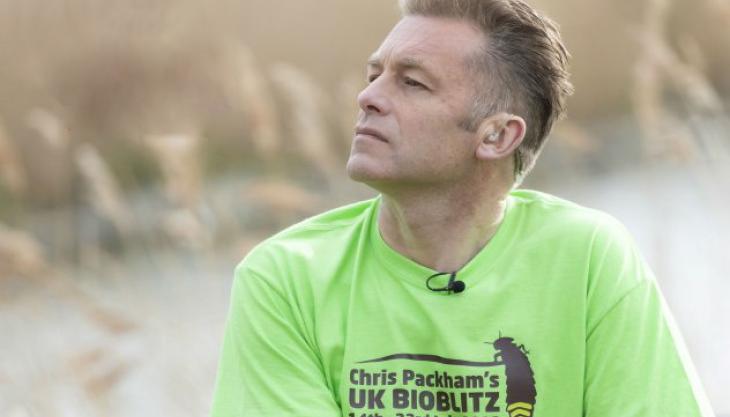 Kings Dyke Nature Reserve one of 50 sites included in Bioblitz national nature survey
TV presenter and naturalist Chris Packham will visit Forterra's Kings Dyke Nature Reserve, near Peterborough, this weekend, as part of the first independent wildlife audit of its kind in the UK.
The goal of Chris Packham's Bioblitz campaign is to investigate the extent to which the nation's wildlife species are under threat, and to meet local people and raise money for local projects supporting the conservation of wildlife habitats.
Mr Packham, who began his campaign in the Scottish Highlands on 14 July and is spending 10 days travelling with his team across Northern Ireland, Wales and parts of England, will visit Kings Dyke Nature Reserve on the morning of Sunday 22 July.
He said: 'I need to see it for myself. I need to meet the people with their fingers on the pulse of our wildlife the length and breadth of the UK, those unsung heroes – the great British naturalists who know their stuff and are making a difference.
'I'm excited and terrified at the same time. I love learning and seeing new places and species, but I fear that I will also bear witness to a landscape in huge trouble. I want to spread an awareness of the successes and failures and to raise some money to help combat the latter.'
The UK Bioblitz team includes hundreds of experts, species specialists, young conservationists and film-makers, all working together to highlight the state of the UK's wildlife and the need for urgent centralized action to ensure wildlife can exist everywhere.
The campaign is being crowd-funded, with all monies raised being distributed back into grass roots front-line conservation projects visited throughout the campaign, as well as The National Autistic Society.
Philip Parker, who runs Kings Dyke Nature Reserve, said: 'We're really looking forward to Chris and his team's visit, and will be working throughout the weekend to gather information about local wildlife. We hope to also welcome visitors on the day, to learn about the natural environment by exploring our nature reserve.'