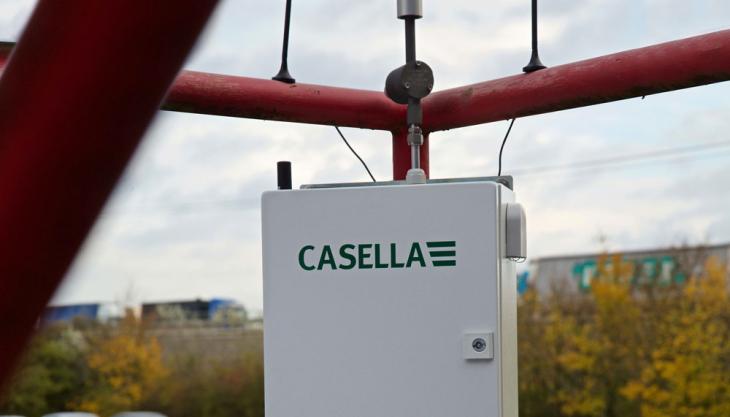 Company introduces new simple-to-use and cost-effective multi-agent monitoring solution
CASELLA have introduced Guardian2 – a new multi-agent total monitoring solution that is said to make remote monitoring and data capture easier than ever before, with a bespoke 24/7 data-management system and mHUB datalogger.
Guardian2 is able to simultaneously monitor noise, dust and vibration (singly or in combination) as well as wind speed and direction for an all-encompassing assessment of emitted levels, with a provision for SMS and email alerts should levels exceed pre-set thresholds.
The small, lightweight solution is easy to transport and handle, and its plug-and-play installation is simple and cost-effective.
The bespoke mHUB combines data-logging and telemetry capabilities, maximizing data integrity and availability. Moreover, in the event of a communication drop out, the mHUB eliminates the potential for data loss as it is continually storing data for later transmission.
Guardian2 has been created by experts at Casella using key knowledge and broader market understanding gained from the introduction of the Boundary Guardian monitoring solution.
The product is able to run from 90–250V mains power supply, whilst the addition of a solar panel option means it is suitable for many site applications where fence-line monitoring is required.
The system also provides automated reports that can be configured for multiple recipients and report frequency, thereby minimizing the need for user intervention.
Tim Turney, product manager at Casella, said: 'The Guardian2 truly opens up the concept of multi-agent monitoring. We have further developed a solution to site monitoring, with a simple-to-use, intuitive website that is easy to navigate, ensuring instant familiarity.'