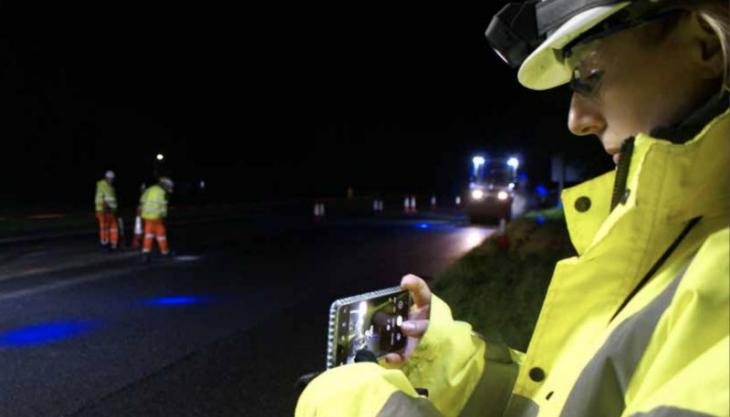 Latest Sustainable Development Report highlights importance of lime to national resilience
THE past decade has seen a significant reduction in carbon emissions, waste, and the use of fossil fuels in Britain's essential lime sector. These are just some of the highlights in the British Lime Association (BLA) Sustainable Development Report 2021, which sets out the sector's performance during 2020 and emphasizes the vital role lime plays in everyday life.
In a year of unprecedented challenges, production of lime had to continue to ensure safe drinking water, treatment of wastewater, and the cleaning of emissions from incinerators, energy-from-waste plants and other large combustion processes. Lime is also critical for several core manufacturing industries including steel and plastics.

As with many sectors, the pandemic affected lime markets, particularly construction, and sales were lower in 2020 at around 1.1 million tonnes. However, BLA members maintained export markets during these difficult trading conditions and sales of lime for environmental protection remained strong, demonstrating the importance of lime to clean air, pure water, and pollution prevention.

Commenting on the lime sector's performance, BLA director Dr Rebecca Hooper said: '2020 highlighted how important the UK production of lime is to deliver the essential services we all rely on every day. The sector has helped strategic utilities continue to deliver pure water and cleaner air during one of the most difficult operating periods over the last 18 months. 

'We have also continued to address our sustainability objectives, such as researching hydrogen as a low-carbon fuel, progressing projects to demonstrate the potential for hydrated lime to extend road life, as well as collaborating with academics to promote research and innovation.

'This year has also brought new economic challenges that lime manufacturers are struggling to address – an unfair UK Emissions Trading System that is specifically penalizing UK lime manufacturers, complexity and costs associated with UK REACH registration, and now high energy prices.
'As a sector, we have demonstrated our importance to the nation, but now these new pressures are straining UK lime manufacturing and are making it difficult to keep operating costs within viable parameters and remain competitive.'

Reviewing progress over the past decade, the BLA 2021 Sustainable Development Report highlights:
Health and safety – 30% fewer incidents than 2011
48kg/tonne lower CO2 – Decarbonization from dolime combustion since 2011
Waste to landfill – 74% lower than 2011
29% fossil fuel replaced with alternative fuels in dolime manufacture
Environmental protection sales – 22% increase since 2011
Particulate, NOx and SO2 emissions – 4,005 tonnes fewer than 2011
Environmental incident free – No Category 1 or 2 incidents.
Health and safety remained paramount throughout the pandemic and the BLA says its members adapted quickly to implement new hygiene practices required to safely continue production, whilst continuing to focus on good health and safety performance. BLA members and associate members also continued to work together during 2020, to share best practice, review incidents and drive towards the MPA Vision Zero objective.

The BLA symposium showcasing UK research on lime originally planned for 2020 will now be held virtually on 13 October 2021. Making the most of the shift to online meetings has meant that the BLA was able to engage with a much wider range of academics than would have previously been possible, identifying new research and building new relationships that will enhance the content of this upcoming, free-to-attend symposium. For more information, visit the BLA website.