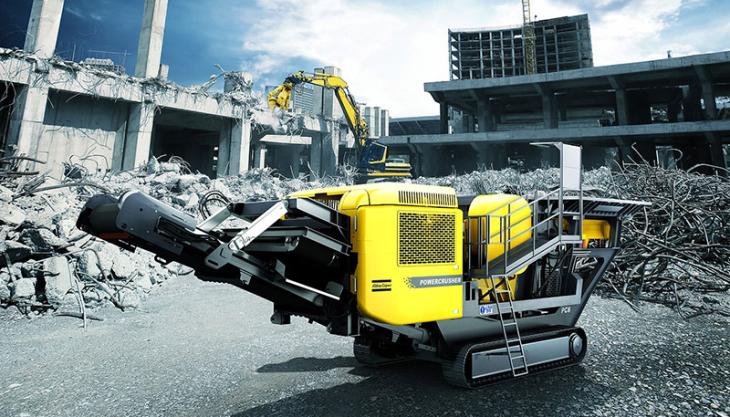 Company says mobile crushing and screening equipment business 'does not fit strategically'
ATLAS Copco have announced that their Powercrusher business, which was acquired four-and-a-half years ago with the purchase of Austrian firm Hartl Anlagenbau GmbH, is to be discontinued as it 'does not fit strategically'.
The Powercrusher business, which has about 70 employees and achieved revenues of around €28 million in 2014, manufactures and sells mobile crushers and screeners for quarrying, recycling and civil engineering sectors.
At the time of the Hartl acquisition in 2010, Atlas Copco said the deal would strengthen their offering in quarrying and recycling, making them an even more complete partner.
But in a brief statement issued today, the company said that manufacturing would cease at the Powercrusher plant in St. Valentin, Austria, during 2015. It added that arrangements would be made for customers to get aftermarket service support for the existing fleet in the future.
'We are discontinuing this business as it does not fit strategically for us,' said Johan Halling, President of Atlas Copco's Mining and Rock Excavation Technique business area. 'We will ensure existing Powercrusher customers will continue to have their equipment serviced in the best way.'