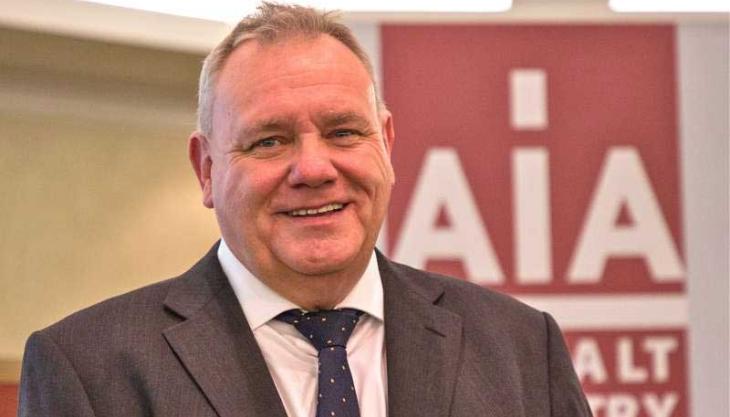 Association chair Rick Green calls for stable and sustained investment in local road maintenance
COMMENTING in response to today's Autumn Statement by the Chancellor, Jeremy Hunt, Asphalt Industry Alliance (AIA) chair Rick Green (pictured) said: 'It's promising that the Chancellor's speech today recognized the importance of sustained investment in infrastructure to keep the country connected, drive economic prosperity, and support levelling-up. What remains to be seen is the level of funding that maintaining existing assets, including our vital local road network, will receive – as a real-term cut still appears inevitable due to inflation.
'Everyone relies on local roads; they underpin our communities and support goods and services, but our Annual Local Authority Road Maintenance (ALARM) survey 2022 highlighted that there was a funding gap of £1 billion last year to stop local road conditions from further decline and £12 billion is still needed to bring them up to scratch.
'The ongoing underfunding of roads maintenance is recognized by the public – with recent reports from both the AA and RAC highlighting increasing concern about declining conditions. We appreciate the Chancellor has difficult choices to make, but not investing in local road maintenance funding will lead to worsening conditions, which impact on other locally provided public services, and only lead to a rising bill to fix the problem.
'What would help in these challenging times is a longer-term, stable and sustained funding horizon for maintenance budgets, as this would help local authority engineers plan effectively and be able to implement more efficient works to enhance the resilience of the local road network,' said Mr Green.